Bacon Bears,
You Matter!
This week is shortened due to the observance of Martin Luther King Jr. Day. I have always admired Dr. King. I was fortunate to visit his home in Atlanta while in college, and this fall I saw the monument dedicated to him in Washington DC. His message still resonates today. Make sure to take some time this week to reflect on his message. Here is a good clip I found that might help.
We have a few things planned for this week at RM Bacon. On Tuesday, we are hosting a "Principal for the Day." Our guest principal will be Damear who is one of our 5th graders. He wrote me a letter about wanting to fulfill his dream of one day becoming a principal.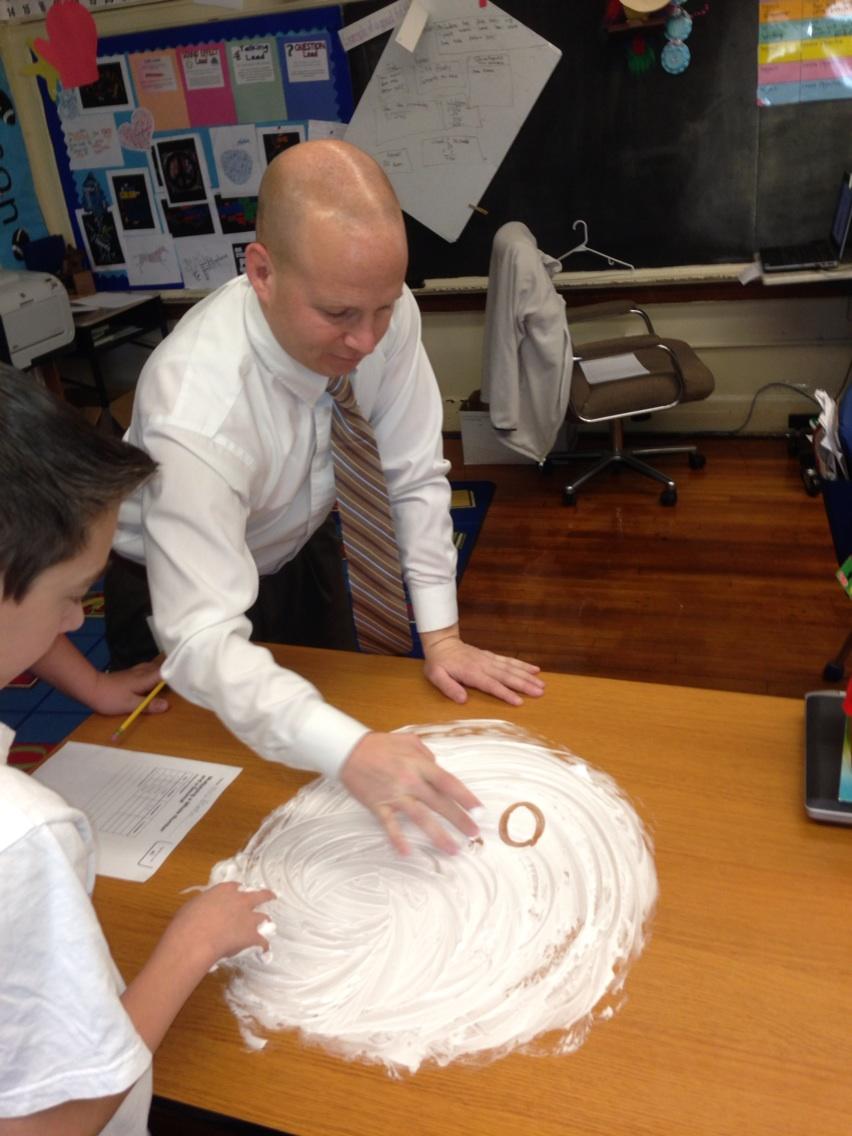 Mr. LaGamba, Athletic Director, working with RM Bacon students
On Wednesday, our school will be visited again by the Regional Achievement Center (RAC). They will be checking in on us, and making sure we our doing our best to encourage the students to achieve! They won't be disappointed!
Later that evening, I will be hosting a follow-up meeting for parents regarding the Safety and Security of our school. We will be touring the building, and troubleshooting any safety concerns that arise Please join us at 6:30 PM in the Library.
Friday, January 25 we will be having our last "Bear Bucks Store" of the school year. Everything is on sale and everything must go......because in February we are re-designing our rewards system. Stay tuned for more details, and take a minute to watch this video about the last Bear Bucks Store.
Here is the RM Bacon Weekly Video update. Thanks to Mrs. Devita for filling in as guest producer!
Weekly Overview:
Monday - Martin Luther King Jr. Day - No School
Tuesday - Principal for the Day; BSI cycle 2 begins
Wednesday - RAC visit;; Parent meeting 6:30 PM
Thursday -
Friday - PBIS Meeting 1:00 PM; Bear Bucks Store 2:30 PM (Everything must go)
Impossible is Nothing!