Bacon Bears,
You Matter!
Happy New Year to everyone. I apologize for the delay in this post. Since my wife is a teacher, she has been working on lesson planning on our desktop. My daughter, Catherine, who really enjoys being a connected learner had the laptop until a few minutes ago... I had to wrangle it away from her, and I only have a few minutes to finish the post :) So here it goes!
Last week was an opportunity for all of us to get back into the groove of school. We had a long Winter Break, and it was really cold! Despite the conditions, we were able to have another fantastic week (even though it was only 3 days). This first full week of 2013 will be busy, but before I go into the schedule, I wanted to post a few videos that are long overdue. (Also, for those of you who have been hoping for the return of the RM Bacon Weekly Video update, I promise that we will begin posting again in 2013)
Notable Videos
One of the breakout stars from the Talent Show was Juan from Mrs. Lunemann's class. He danced to "Gangdam Style" in a way that had everyone on their feet! He even recruited two teachers to help him as back up dancers (Mrs. Nolan and Ms. Fallows).
In addition to Juan, the "show stoppers" of this year's Talent Show were Mrs. DeVita and Mr. Hudson. Take a look at their performance. You can tell that they put a lot of hard work into their dance!
The PBIS team met in December and decided to take a chance with the Bear Bucks store. They voted to have one more Bear Bucks store..... and then for February through the remainder of the year to try something NEW... Take a look at the "Going Out of Business" store video the staff put together. You won't be disappointed.
There were many classrooms that had an Elf on the Shelf in December. On December 21, 2012, Mrs. DeVita's class had a life size Elf.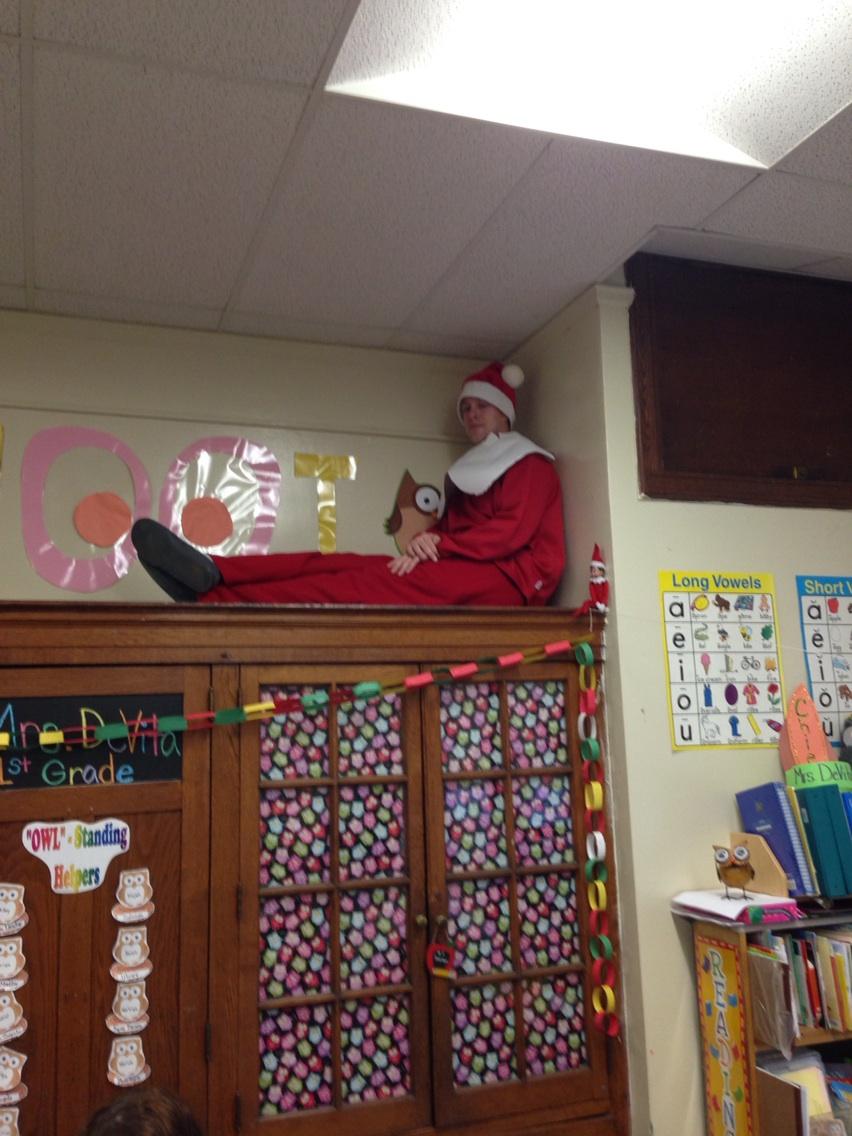 Weekly Overview:
Monday - Make-Up Pictures; Home and School Council Meeting, 4:00 PM
Tuesday - I and RS Meeting
Wednesday -RTI Benchmark Assessments; 4th grade trip to Drumthwacket (Drewnowski and Gandy)
Thursday -RTI Benchmark Assessments
Friday -RTI Benchmark Assessments
Remember, Impossible is Nothing!